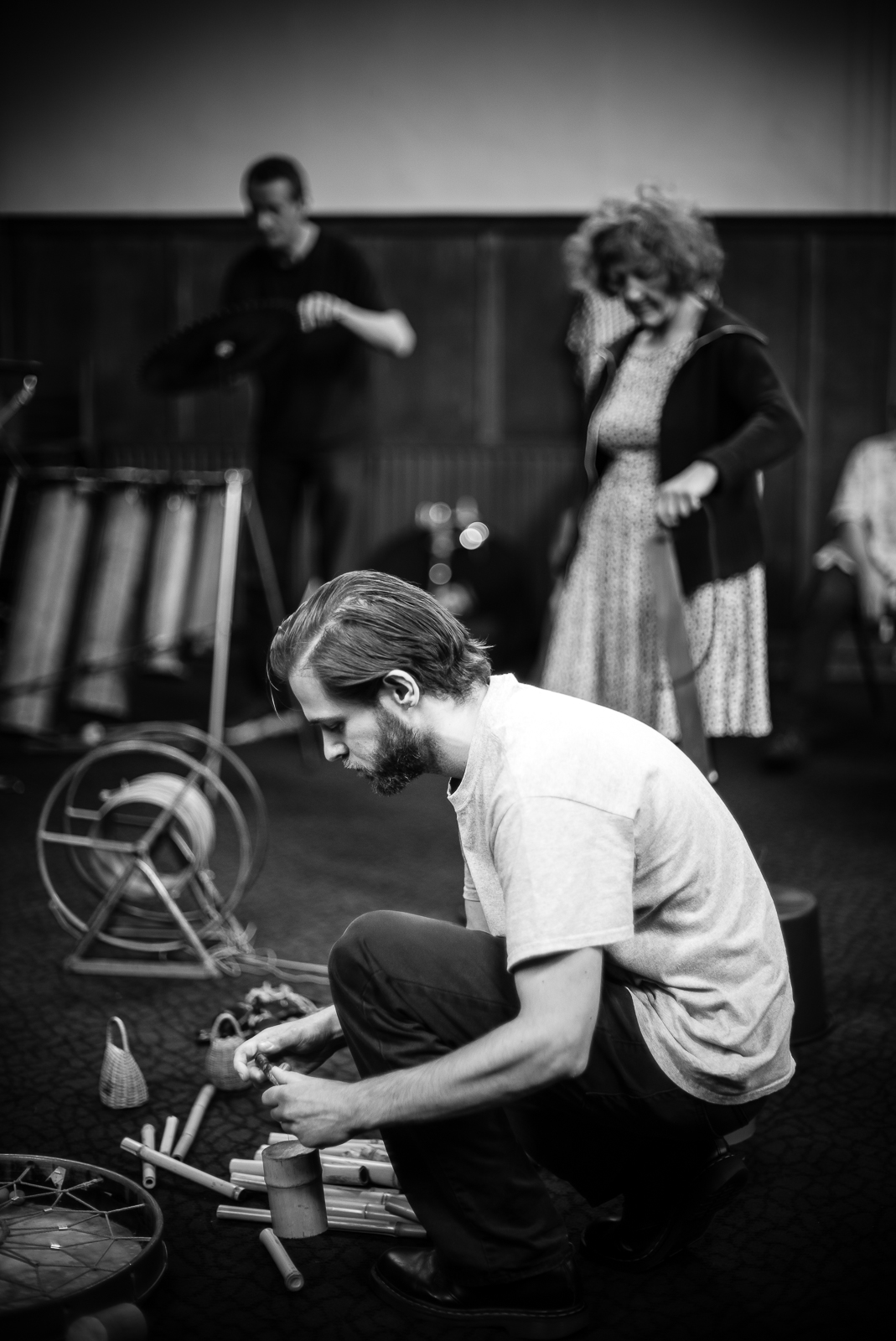 I sometimes make improvised music, mostly with drums and percussion, but I also have a long-standing interest in instrument building, beginning with designing and making an electric guitar at the age of 16.  This has developed into the idea of making 'improvised instruments', and the misuse of existing instruments or objects for musical purposes.
I have played as part of the Mopomoso workshop (MoWo), a free improvisation collective based in London.
In May 2017 I took part in an improvisation workshop in Brighton led by instrument maker and improvising musician Limpe Fuchs, in which I was introduced to the musical joys of a squeaky hose reel, alongside many other unique self-made instruments.
Right: Me at the Limpe Fuchs Workshop – Image © Agata Urbaniak, 2017
Performances:
29/4/18  Babble and Squeak, Hundred Years Gallery, London
19/03/18  with MoWo and Maresuke Okamoto (bass), Sevilla Mia, London
Recordings where available can be found at https://niallsloane.bandcamp.com/